Research & Product Testing With Impact
---

︎ 28 June 2023


Ahead of Space Health Research's Analogue Astronaut mission this summer, we look back on impactful research conducted on a pilot mission last year.

In 2022, the team behind Space Health Research organised an exploratory space analogue mission with University College London - the first of its kind in the UK. The mission replicated aspects of space travel to test emerging products and ideas that can improve health in austere environments, both in space and on Earth. The mission was a success and facilitated important research that is already having an impact.

An example is research from the School of Pharmacy at the University of Nottingham that investigated how to improve medicines management in extreme environments. The team, led by Dr Li Shean Toh, focused on identifying barriers and viable solutions to effective medication provision in these challenging settings.

Deploying to harsh environments comes with significant challenges to patient care. From extreme temperatures affecting medication storage to appropriate kit bags, pharmacy is a particularly challenging area of health provision. Luke Sawyers, who conducted the field research, says, "Almost no research has been done about medication supply, storage and administration in extreme environments of space or on Earth. We can't start to address solutions if we don't know the extent of the problems."
The research team joined the 2022 pilot space analogue mission, where analogue astronauts faced multiple challenges under austere conditions that replicated a space mission. During prolonged and immersive simulations of patient care, the research team collected observational data and directly tested pharmacy kits.


The mission was a success and facilitated important research that is already having an impact.


Analogue Astronauts test pharmacy kit during simulated patient care on a pilot mission
Photo credit: John Dickens
Deploying to harsh environments comes with significant challenges to patient care.


While the data is still being analysed, the preliminary findings are stark. "We know the current practice of medication management in extreme environments has many opportunities for improvement, from reducing medication errors to increasing efficiency. Generic pharmacy kit is not tailored to context and patient care in remote environments is not optimised."
The research team lead, Dr Toh, recently won an Emerging Space Leader Award and will present the study results at the International Astronautical Congress later this year. The team hope this research can help effect policy change and future pharmacy technology.
A follow-up study is planned for a future Space Health Research analogue mission. "We definitely want to be involved again. These analogue missions offered by SHR in the UK offer us opportunities to conduct the research we need to help improve health in space and remote communities on Earth."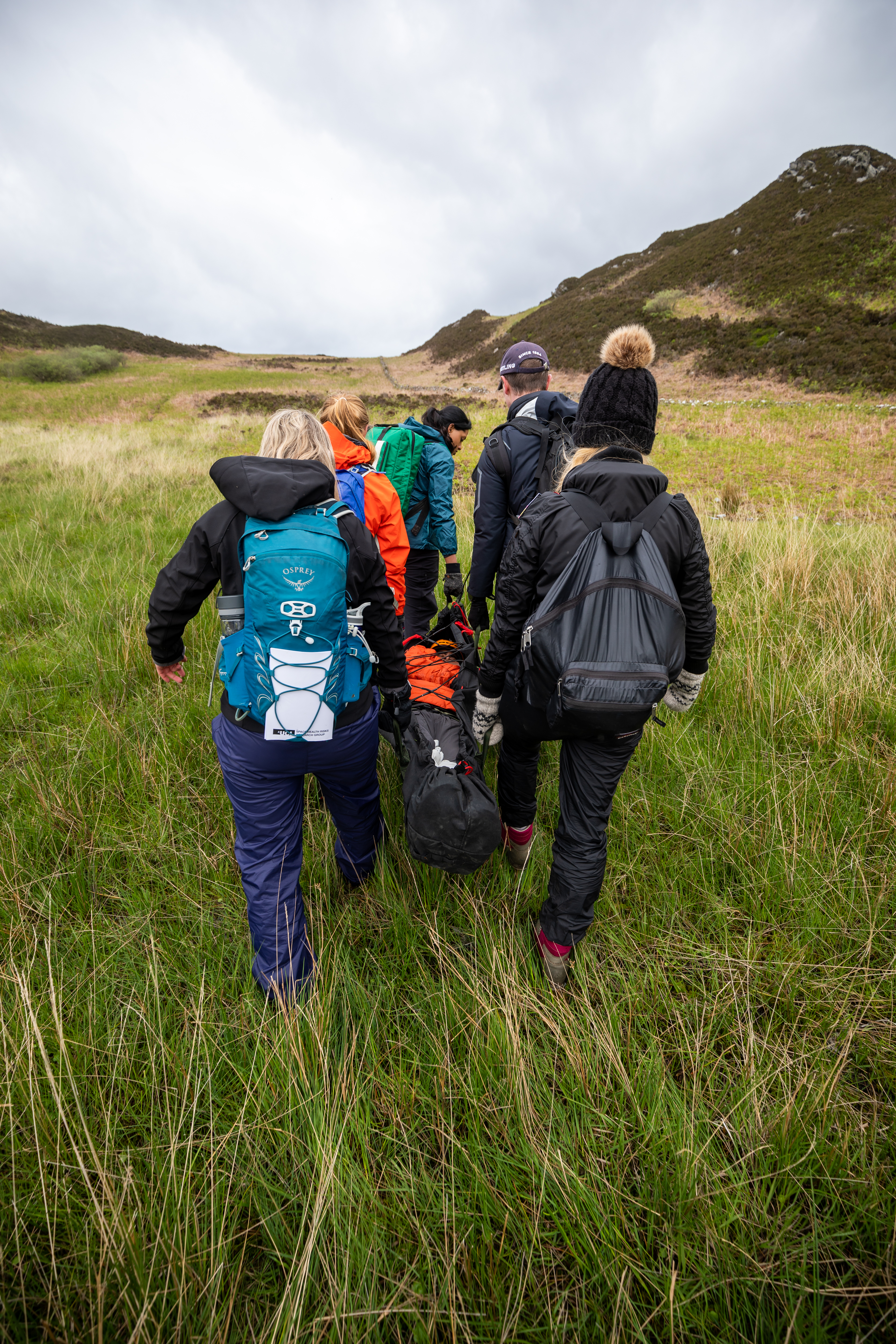 Analogue Astronauts extract a simulated patient on the pilot mission
Photo credit: John Dicken